Concept for the New Post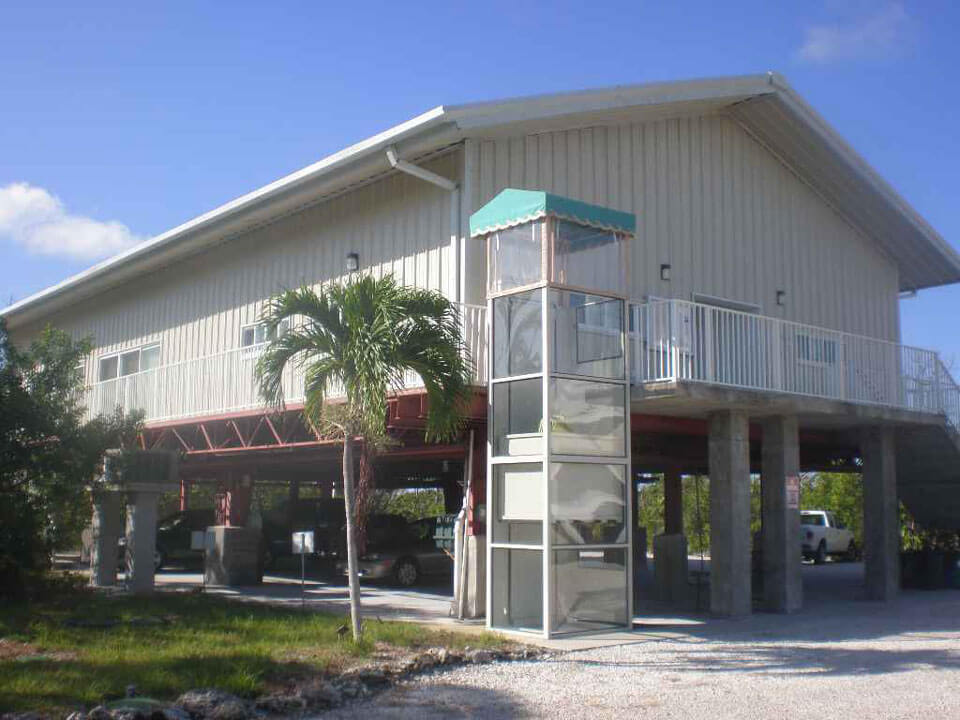 Due to the property being in a flood zone, the building will be on stilts – much like the image above.
Post Officers Report – August 22, 2018
Post Officers Report:
Final preparations being made. Dotting the "I's and crossing the "T's"…documentation, coordination and permit applications are being modified/finalized. A NEWSLETTER is on its way! We are close!
Rebuilding Information – June 06, 2018
Rebuilding Sitrep – June 13, 2016
The demolition and rebuilding will require additional funding. Click Here to see the Rebuilding Fundraising.
Click Here for the Rebuilding Sitrep.
Rebuilding Information – June 04, 2016
After almost a year since the fire, Veterans of Foreign Wars Post 1860 is very proud to present our notional Space Plan and a 3-D rendering encompassing our rebuilding objectives.
Although our previous multi-level Post building was larger, our new concept is a modest, single story 5,000 square foot steel building, elevated 10-12 feet above historical flood plain levels. Our new building is specifically designed to meet or exceed currently known local, state and federal requirements.
We are eagerly awaiting a detailed cost analysis confirming our interior space plan and exterior rendering are fiscally viable. However, we are confident construction and refurnishing cost will require significant fund raising. We will share our analysis results once received. Additional updates to plans and renderings will be provided as well.
We would be remiss if we did not take a moment to acknowledge those supporting the post. We wish to extend our thanks and gratitude to Mr. Jeremy Camp, Front Royal Director of Planning and Zoning; Mr. David Beahm, Warren County Building Official; Ms. Jennifer McDonald, Executive Director Warren County EDA. To all of you donating to our GoFundme site, those of you offering time and assistance, we sincerely thank each of you! Without your kindness and support, we would not be this close!
Our membership has many decisions and challenges ahead. Final planning, engineering and construction are now realistically visible. With your continued support, we will once again have a home to share with you and reestablish our place within our Warren County community.
Respectfully,
VFW POST 1860 Officers and Members